Newcastle Property Market Update – 4 Big Changes
There have been some massive changes to the property market that have sprung up over October. Here are 4 items that will have large impacts on the market in Vision's November 2020 Newcastle Property Market Update:
Loyal borrowers paying more interest
Buyers showing confidence in the market
ScoMo making borrowing easier
Govt showing love to first home buyers
Newcastle Property Market Update 1:
Loyal borrowers charged extra on their mortgage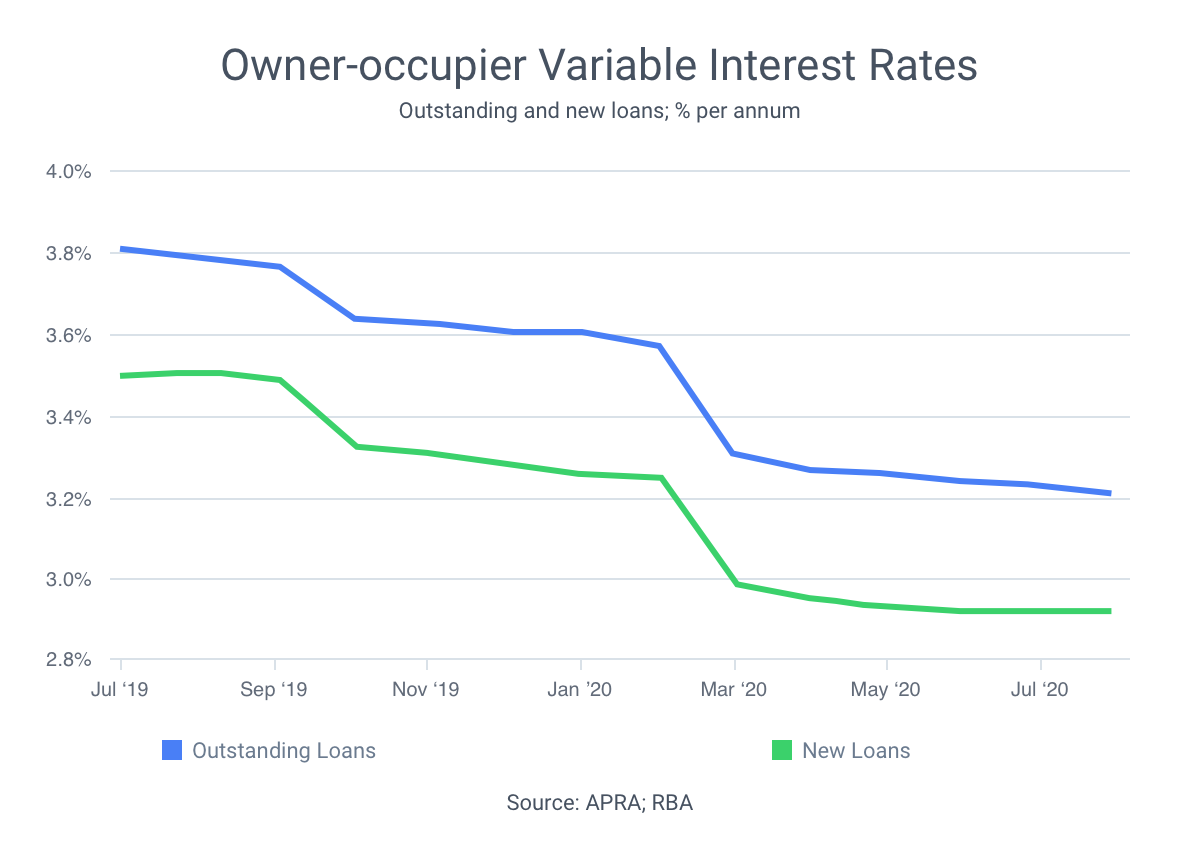 Staying loyal to your bank could cost you thousands of dollars, according to the new Reserve Bank of Australia data. At the end of August, there was a gap of 0.29 percentage points between existing variable owner-occupier mortgages and new ones. Existing owner-occupiers were being charged an average of 3.21%, while new borrowers were being charged 2.92%.
There are two ways you can avoid paying this 'loyalty tax':
Negotiate a rate cut with your existing lender
Refinance to a new lender with a lower-rate loan
If you do refinance, make sure the loan you're switching to doesn't revert to a higher interest rate at a later date. Banks compete hard for new customers, but sometimes take existing borrowers for granted, so the longer you stay with one lender, the more likely it is your loan is uncompetitive.
If you've got a steady income and you've built up equity in your home, you could potentially refinance to a loan with a lower interest rate and lower fees.
Newcastle Property Market Update 2:
Buyers give vote of confidence to the property market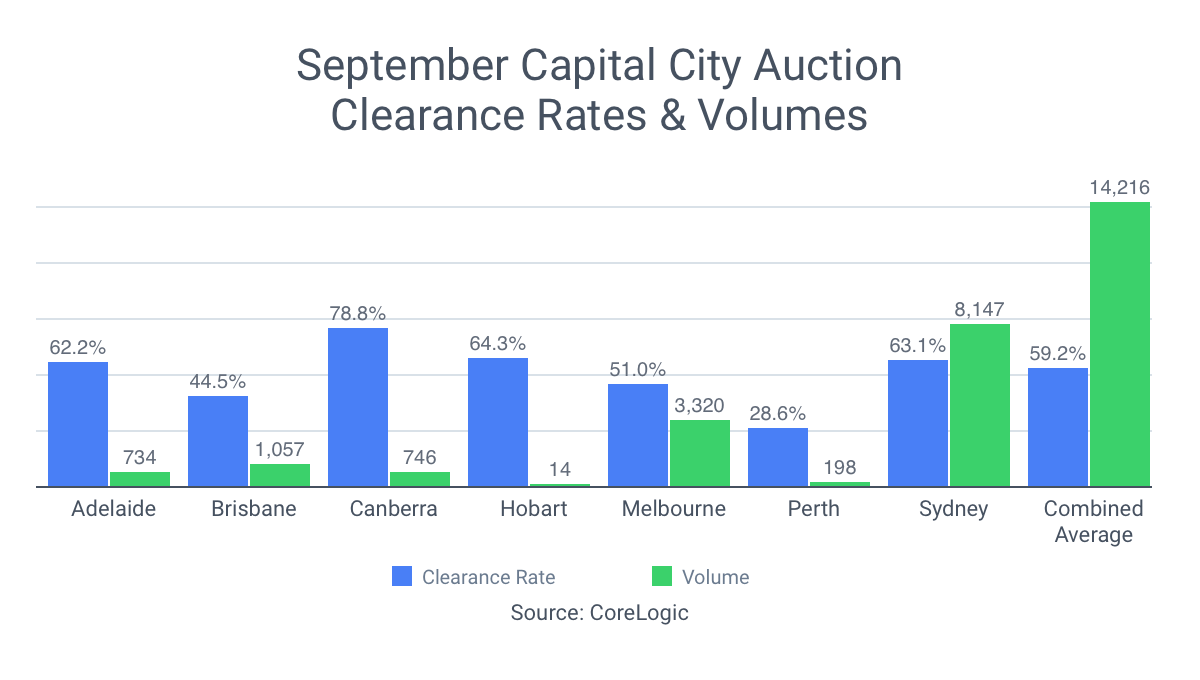 Australians are showing more confidence in the property market, new auction figures have revealed.
There were 14,216 auctions held in the capital cities during the September quarter, according to CoreLogic. That was up from 13,783 in the June quarter. The clearance rate (the percentage of properties put up for auction that actually sold) also rose, from 47.9% in the June quarter to 59.2% in the September quarter.
The clearance rate statistics from the different markets were:
Canberra = 78.8% from 746 auctions
Tasmania = 64.3% from 14 auctions
Sydney = 63.1% from 8,147 auctions
Adelaide = 62.2% from 734 auctions
Melbourne = 51.0% from 3,320 auctions
Brisbane = 44.5% from 1,057 auctions
Perth = 28.6% from 198 auctions
Why did the auction statistics improve in the September quarter? It probably reflects growing consumer confidence, with Australia increasingly getting on top of the coronavirus problem.
Newcastle Property Market Update 3:
Good news for buyers as ScoMo changes home loan rules
It will soon become easier to qualify for a mortgage, under reforms proposed by the federal government.
Lenders will no longer have to comply with strict 'responsible lending obligations' when issuing mortgages, although they will still have to follow certain lending standards. Under the current 'lender beware' system, lenders can be held accountable when borrowers default on their mortgages – which has made nervous lenders less willing to give out loans.
But under the proposed 'borrower beware' system, borrowers will become more accountable for their loan applications – which should encourage lenders to assess applications faster and say yes more often.
The government feels the current system forces lenders to use one-size-fits-all criteria when assessing loan applications; it wants to move to a system that allows lenders to take a more flexible, commonsense approach.
This change is expected to particularly benefit first home buyers and self-employed borrowers, who can struggle to qualify for loans under the current rigid system.
The reforms will take effect on 1 March 2021, if approved by parliament.
Newcastle Property Market Update 4:
More first home buyers get mortgage help

The federal government has doubled the number of openings for its popular First Home Loan Deposit Scheme.
When the scheme started in January, only 10,000 eligible first home buyers were able to participate each financial year. That has been increased to 20,000 for this financial year.
Under the scheme, the government acts as a guarantor for eligible first home buyers, allowing them to take out a mortgage with just a 5% deposit and skip the usual requirement to pay lender's mortgage insurance (LMI).
The scheme includes 27 participating lenders who are now accepting applications. To be eligible, you must earn no more than $125,000 for singles and $200,000 for couples. Also, you must purchase a home under the price cap, which ranges from $250,000 in regional South Australia to $700,000 in Sydney.
Vision is offering a free consultation with a Property and Finance Specialist for anyone looking to get their homeownership or investment goals underway! Click the link below to book yourself in!