It might be January, but there's plenty of big news around right now:
Good news for mortgage broker customers
New home sales jump 91.8%
Banks raising their lending standards
Listings bottom out
New law gives consumers another reason to use brokers
Great news for anyone planning to take out a home loan – new legislation means consumers are even better protected when they use a mortgage broker.

The Best Interests Duty, which took effect on 1 January 2021, legally obliges brokers to act in the best interests of their clients. This new law is on top of the National Consumer Credit Protection Act, which already regulates the conduct of brokers.

Brokers must "prioritise their consumers' interests" if there's ever a conflict of interests, according to the legislation.

But while brokers have to follow the Best Interests Duty – banks do not. A broker must give their client the best possible recommendation from all the lenders on that broker's panel. However, a bank will recommend only its own products, even if there are better alternatives.

Brokers act in your best interests when recommending a home loan, and have a legal obligation to do so. Banks sell you products.
Australia's mortgage market has been getting safer
Banks have raised their lending standards over the past decade or so, by reducing their volume of low-deposit and interest-only loans.

The share of home loans with a loan-to-value ratio (LVR) of 90% or more (i.e. a deposit of 10% or less) fell from 22% in 2009 to 9% in June 2020, according to data from APRA, Australia's mortgage regulator.

Meanwhile, the share of interest-only loans was 46% in 2015, but averaged only 17% of new lending from mid-2017 to mid-2020.

That doesn't mean it's no longer possible to buy a home with a 10% deposit or take out an interest-only loan – it is. There are still lots of options available for that type of borrower.
Big fall in the number of for-sale properties
If you're in the market and you're struggling to find property, there's a good reason – the number of homes listed for sale had an unexpectedly large fall in December.

SQM Research has reported there were 272,999 properties listed for sale in Australia in December, which was down 7.9% on the previous month and 5.8% on the previous year.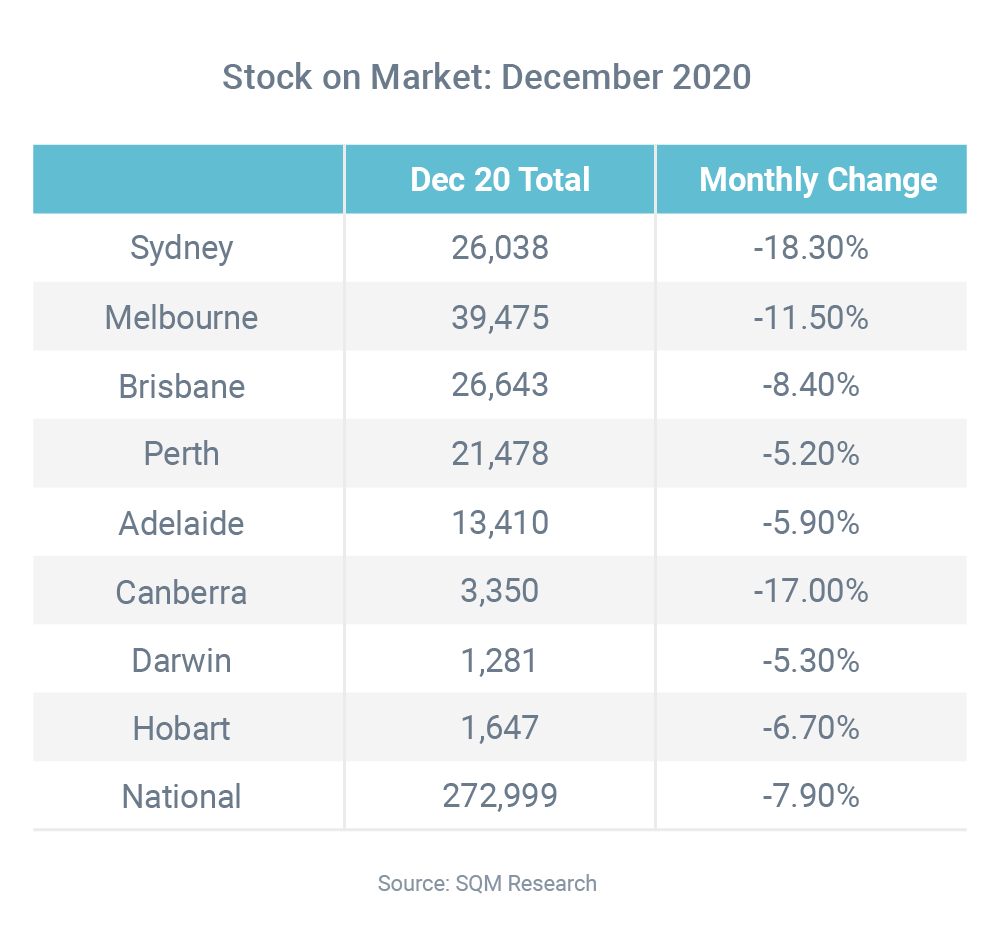 New home sales jump 91.8% in December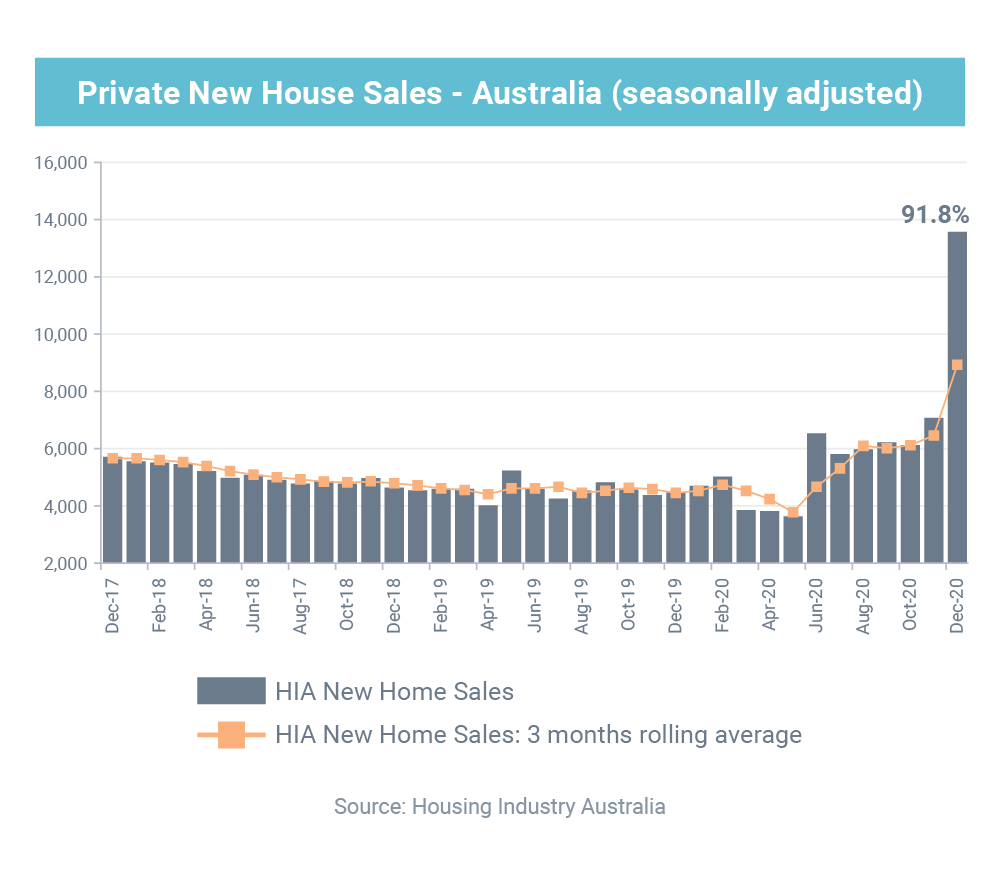 The federal government's HomeBuilder grant has led to the largest number of new home sales in two decades, according to new data.
The Housing Industry Association (HIA) has reported that:
The number of new home sales in December was 91.8% higher than November
December was the biggest month for new home sales since March 2001
Sales volumes for 2020 were 32.5% higher than 2019
"This surge in sales can be attributed to HomeBuilder as households finalised contracts to build a new home before the 31 December 2020 deadline to access the $25,000 grant," according to the HIA economist Angela Lillicrap.

HomeBuilder is continuing until the end of March, but with a reduced grant of $15,000.

Vision Property and Finance and our team of award-winning specialists are offering a free consultation to chat about making your property and investment goals a reality. You can book in using the button below.