Here are a few things happening in the market in August 2021 as we approach spring:
Investor activity rising
Demand outstripping supply
Lenders offering green loans
ATO issues tax warning
---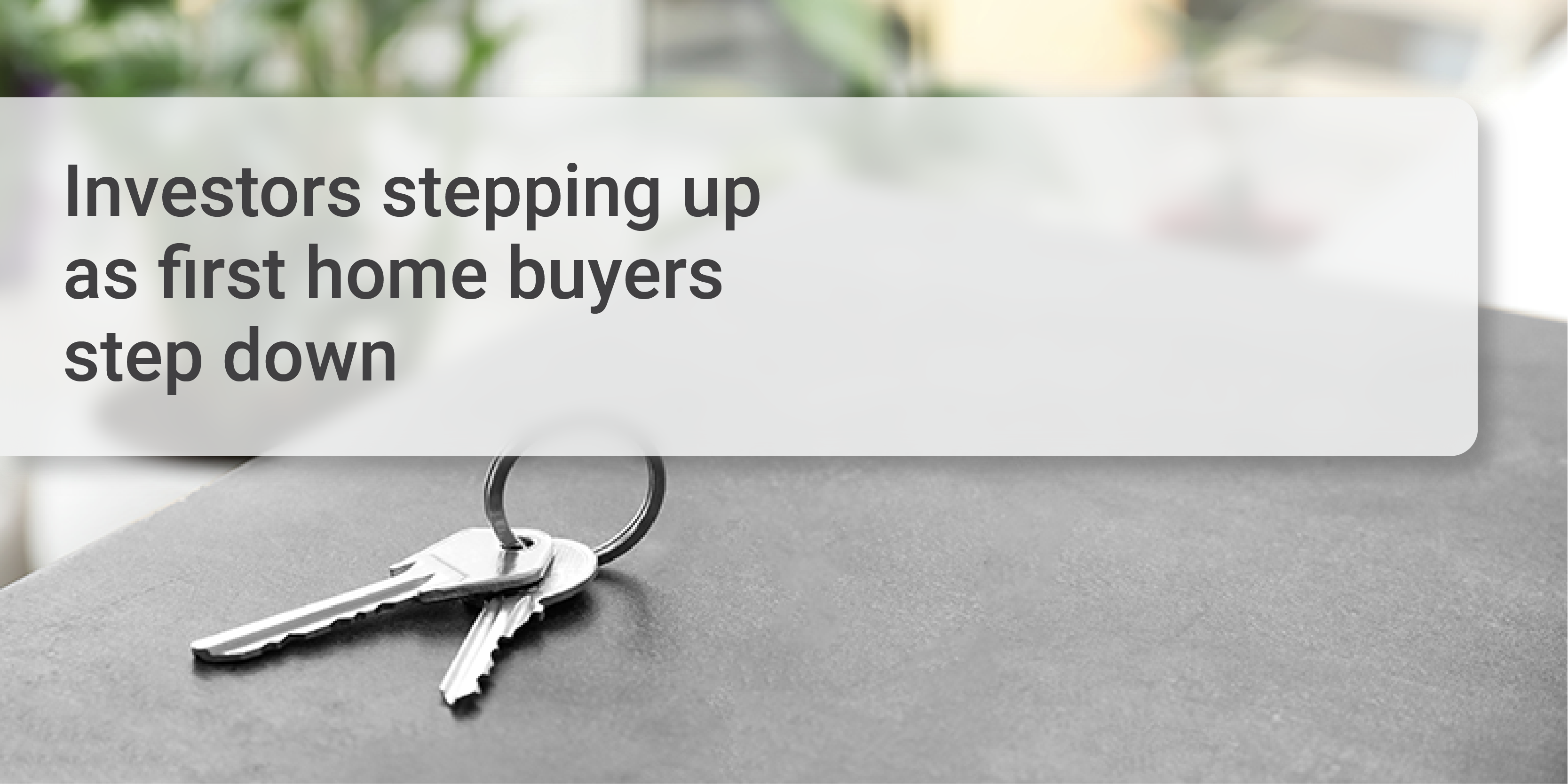 First home buyers have been drifting out of the market, while investors have been piling in, according to the most recent data from the Australian Bureau of Statistics.

June was the fifth consecutive month in which the number of first home buyer loans fell and in which the share of first home buyer loans (compared to the overall market) fell.

At the same time, June was the third consecutive month in which investors increased their market share.

Still, first home buyer activity is at historically high levels – the number of first home buyer loans in June was 47.1% higher than the year before.

But so is investor activity – which increased by 116.0% over the same period.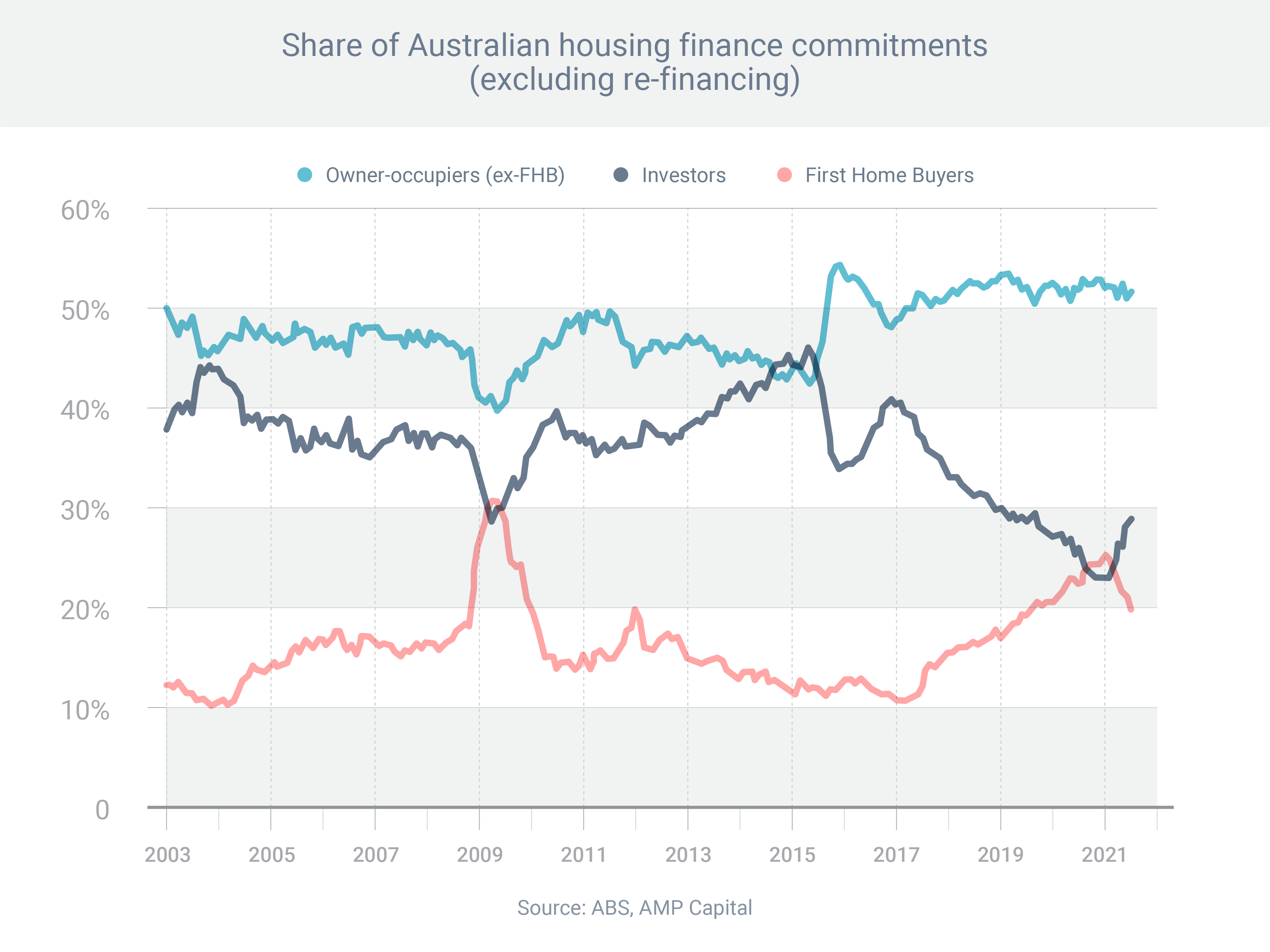 Whether you're a first home buyer or an investor, the market is hot right now and competition for properties is fierce. So it's important to organise pre-approval before you start house-hunting. That way, if you find a property you love, you'll be able to make an offer immediately, which will improve your chances of success.
---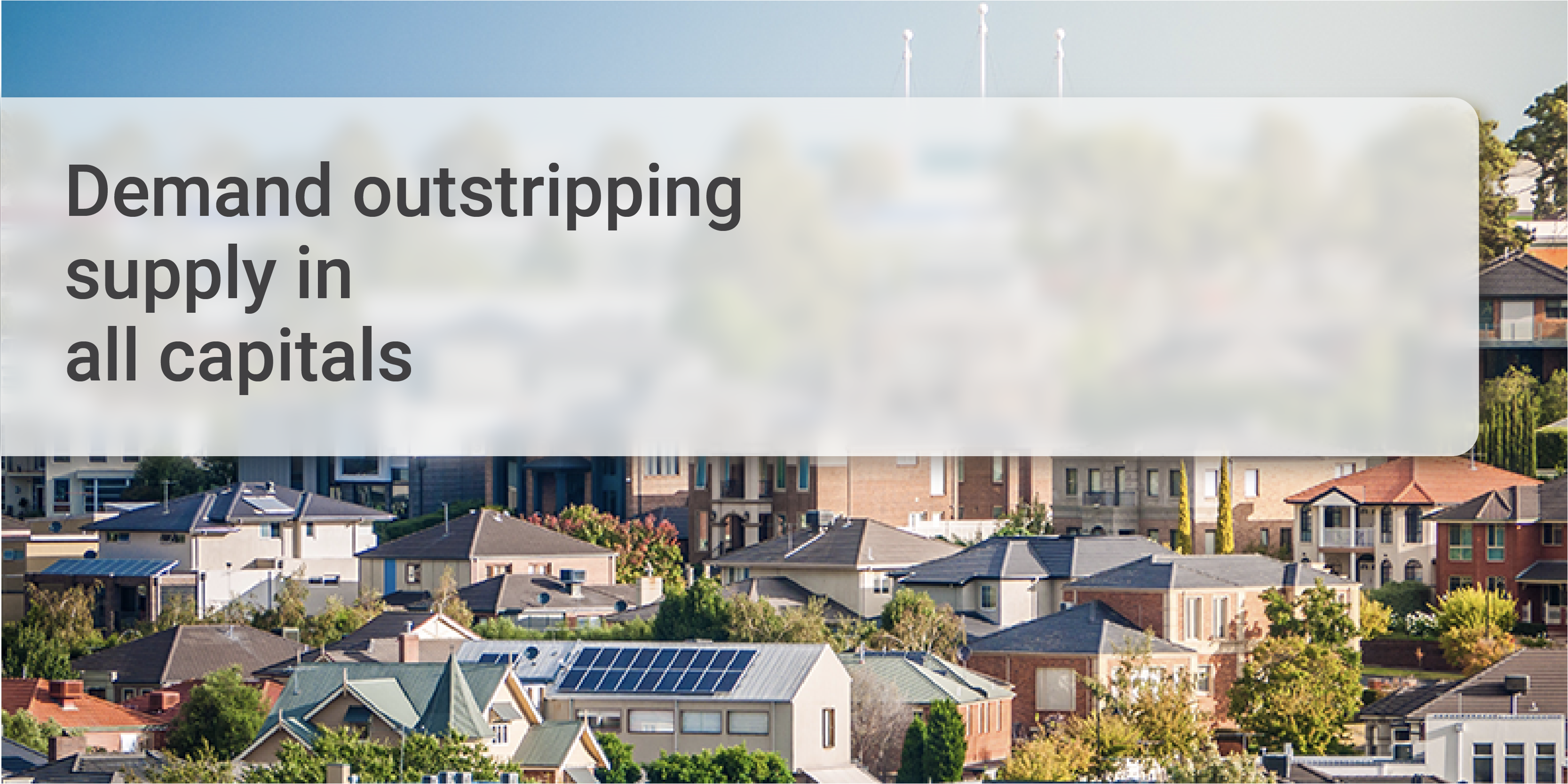 Properties are being removed from the market faster than they're being added, which is pushing up demand and prices, according to CoreLogic. Between May and July, 1.4 homes were sold for every 1 new listing added to the market.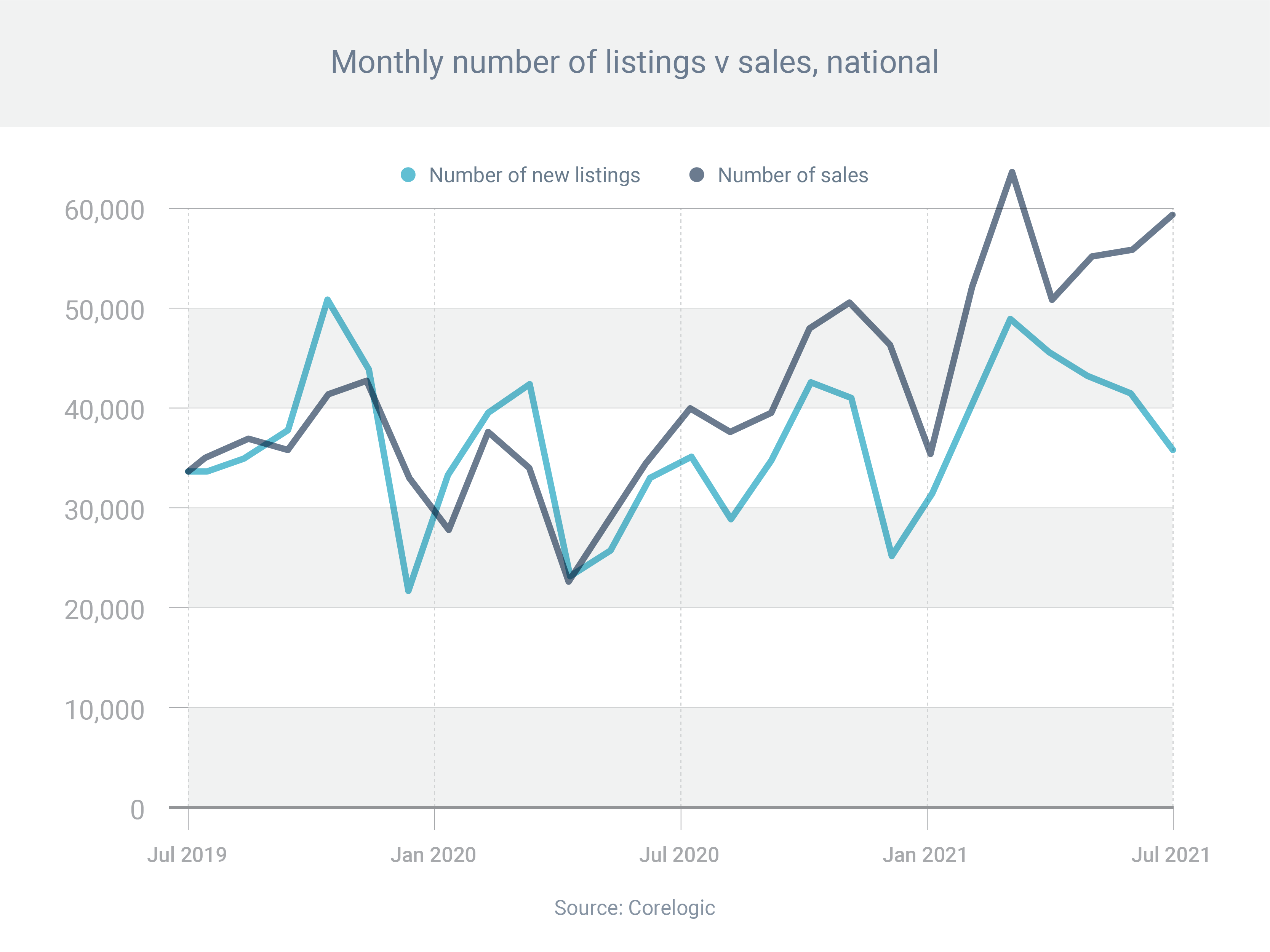 Supply and demand are in balance when the number of sales matches the number of new listings. But in all capital cities, for every 1 new listing there were more sales:
Adelaide = 2.0 sales
ACT = 1.5
Sydney = 1.5
Hobart = 1.5
Brisbane = 1.3
Melbourne = 1.3
Perth = 1.2
Darwin = 1.1
The reason the sales-to-new-listings ratio is so high right now is because properties are selling at their fastest rate since 2004, while new listings are below their long-term average. With prices rising fast, the sooner you enter the market, the less you'll have to pay. So speak to a broker if you're thinking about buying in 2021.
---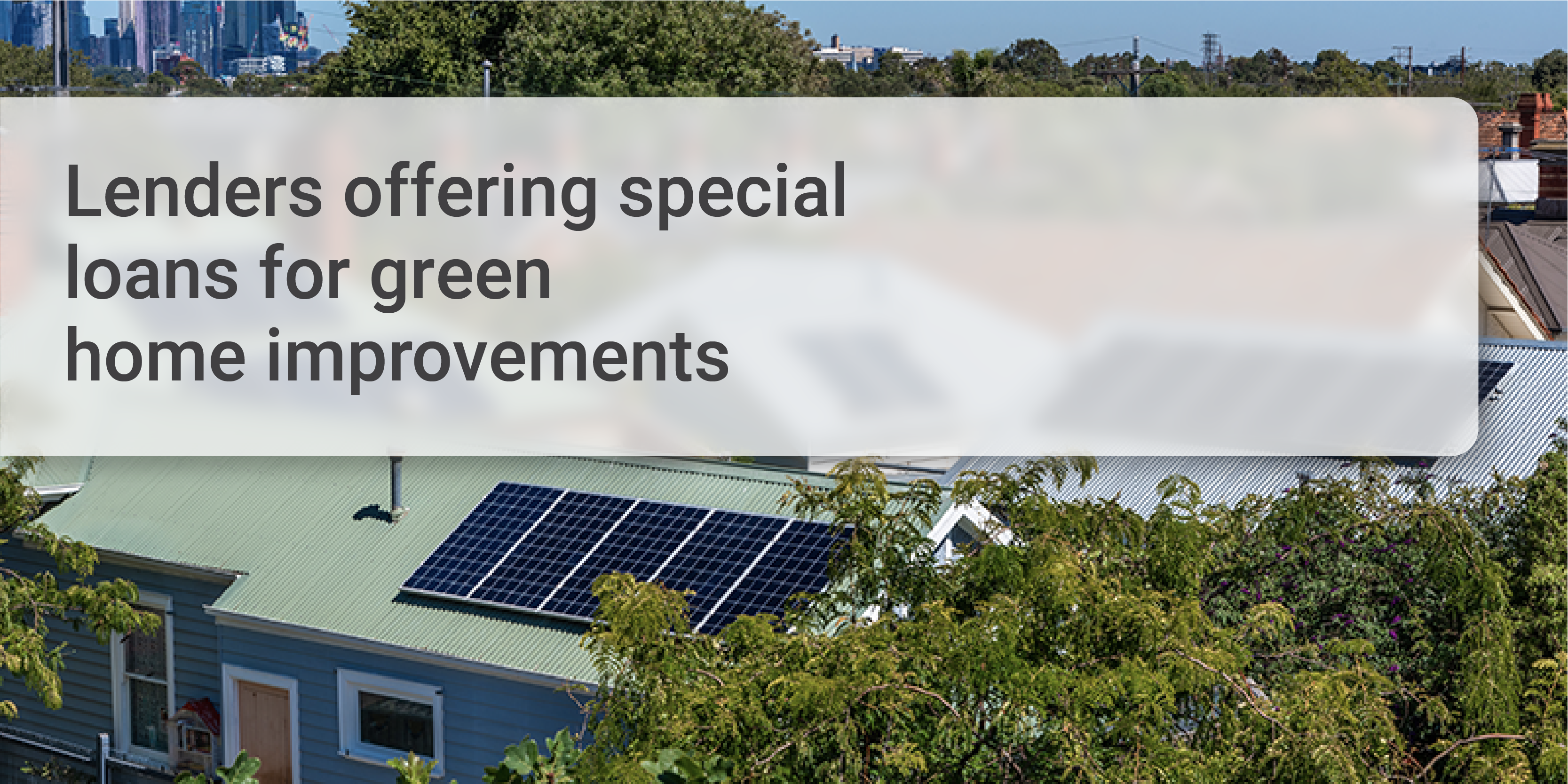 Do you want to make your home more sustainable? If so, you might be interested in taking out a 'green loan'.
A range of lenders now offer special loans for borrowers who want to finance home improvements such as:
Installing solar panels
Installing water tanks
Adding insulation
Adding double glazing to the windows
Doing renovations to make the home more energy-efficient
Lenders increasingly want to prove their green credentials and attract customers who care about the environment.
One way to do that is with green loans, which may offer lower interest rates and different borrowing conditions than traditional loans.
---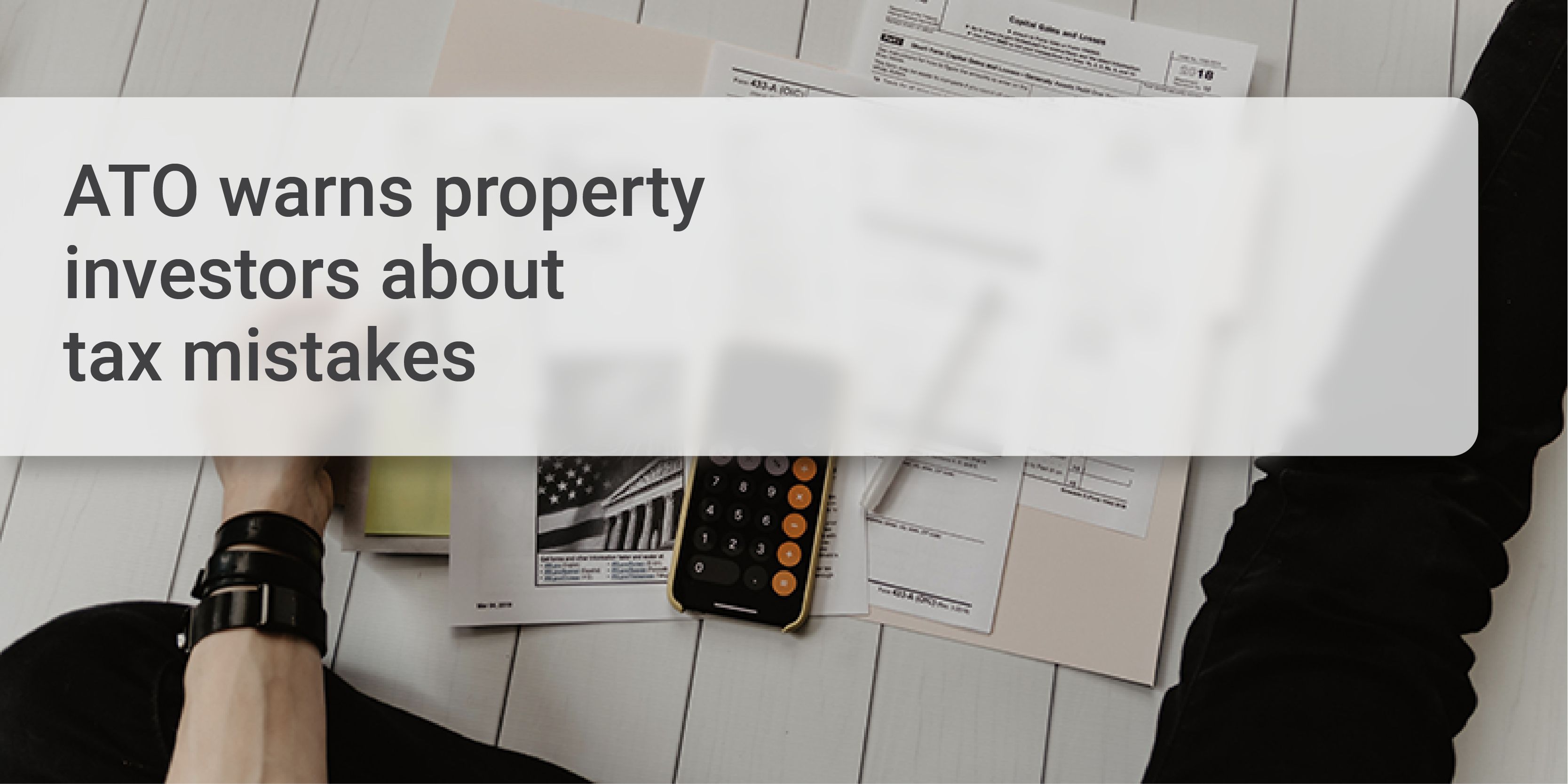 The Australian Taxation Office has reminded property investors to beware of common tax traps that can delay refunds or lead to an audit.

The most common mistake investors make is failing to declare all their property income, including capital gains from selling an investment property, according to the ATO.

Other common mistakes include claiming for interest charges on personal loan amounts and immediately claiming the full amount of capital works.

"If you take out a loan to buy a rental property and rent it out at market rates, the interest on that loan is deductible. However, if you redraw money from that mortgage for personal use, such as buying a boat, or going on a holiday, you can't claim the interest on that part of the loan," according to the ATO.

"We also see taxpayers claiming capital works as a lump sum rather than spreading the cost over a number of years. Capital works include a new building or an extension, renovations or structural improvements."

For more information, see the ATO's investors toolkit and its depreciation and capital allowances tool.
---
Thank you for reading our August 2021 Newsletter. We hope you and your family stay safe and well. As always, if you are struggling with your loan repayments, help is available if you need it.